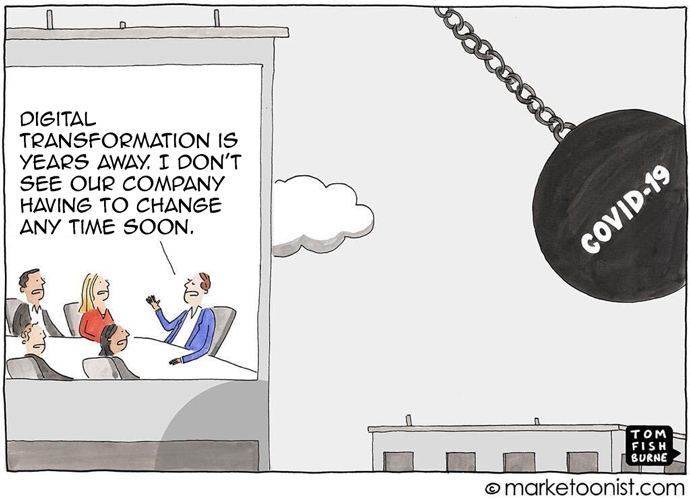 5 Traits of Successful HCP Engagement Platforms
Despite the current digital innovation age, the pharma HCP engagement model has been left behind—remaining all too dependent on face-to-face, in person communication—until now.
When COVID-19 took the world completely virtual, the pharma industry was forced to play digital catch up, prioritizing virtual HCP engagement for the first time.
What's really interesting is that the recent research by McKinsey shows that the majority (54%) of U.S. physicians prefer to keep pharma interaction remote after the COVID pandemic is over.
For pharma companies this means exploring and leveraging new digital pharma channels to engage thousands of HCPs rapidly, repeatedly, and worldwide.
This can be an overwhelming task, so we've identified the five MUST HAVE traits for HCP digital engagement platforms in this new norm.
Trusted: Digital platform content must be unbiased and credible. Without that, HCPs won't engage. Medical conferences have the largest influence on HCP decisions—with almost five times higher impact than pharma sales reps and company websites.
Sophisticated launch protocol: Drugs have an average of six months to succeed post-launch—which is why digital platforms must be able to engage HCPs with critical new drug information at launch outset.
Differentiated user experience: Physicians are consumers too—and like us all, they are used to consuming video content on very advanced platforms like Netflix and Hulu. HCP platforms must differentiate their user experience to ensure that physicians can easily access, search, and view content anywhere, at any time.
Rapidly deployed: It is imperative that channels have extremely short or nonexistent approval cycles for licensing content in order to quickly move new information to end users.
Poised for growth: Finally, digital engagement channels must be prepared to grow and advance along with technology capabilities and audience needs.
Digital conferences are poised for an era of explosive growth, and there is a critical need for new communication channels to successfully share this content.

EvermedTV fulfills that need—providing trusted content in a platform that truly engages HCPs using the five identified traits for success.

As fellow professionals in the space, we'd love to discuss your goals and share additional engagement analytics. The possibilities are endless — get in touch today.