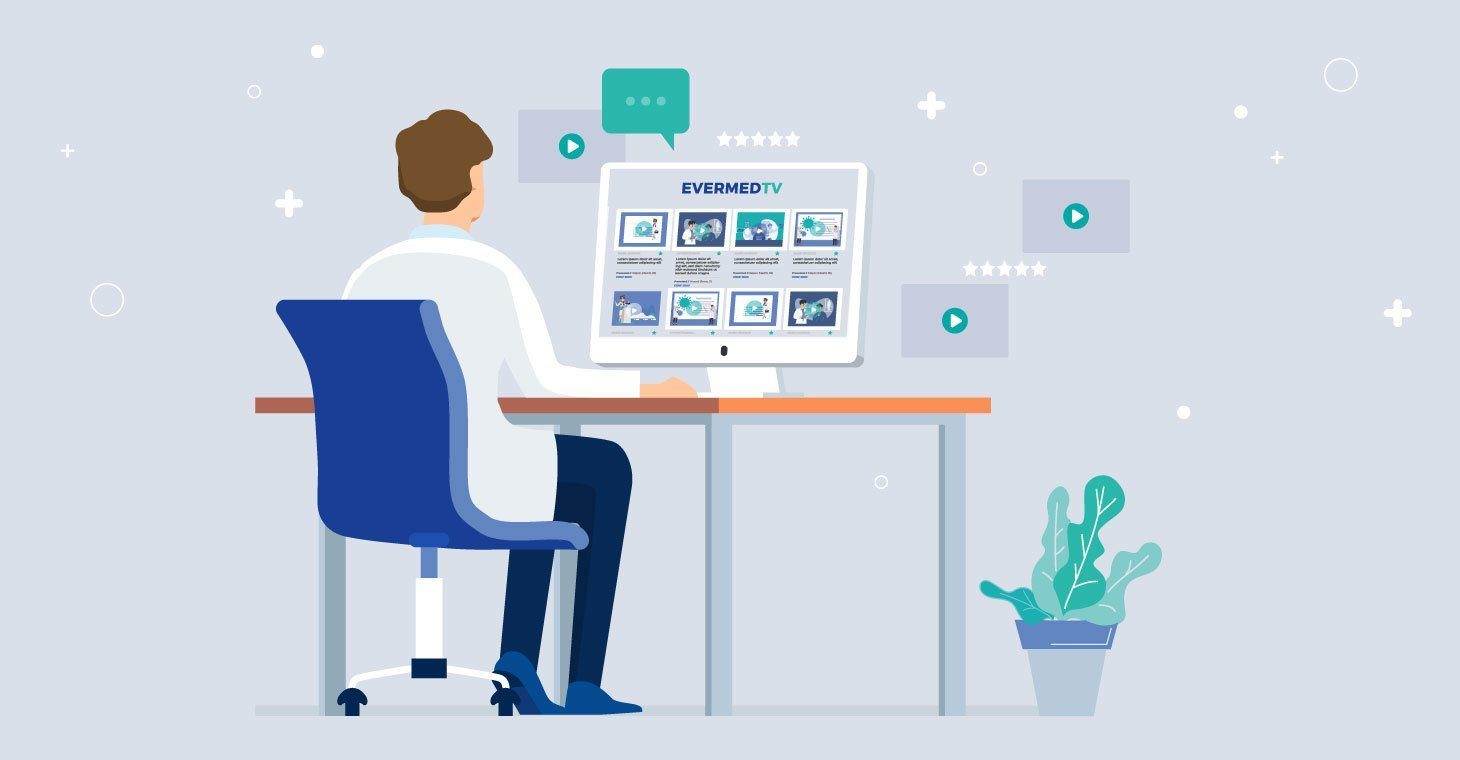 The Netflix of Virtual Medical Conferences. Yes, it Exists.
At EverMedTV, we believe medical conference platforms should be innovative, technically sleek and designed flawlessly—providing a virtual experience that belongs among the ranks of Netflix.
This objective of innovative design fuels our work, and it is with great excitement we share something along those lines…
EvermedTV Platform Features:
20+ conferences, ACC AAD, ADA and more…
We recently created this animated image depicting all virtual conferences on our platform, sharing it with 10 HCPs to gain feedback and ask—would they like to see the conferences catalogue presented in this format?
This was their response…
"I've NEVER seen anything so well designed and well presented to me on any education platform I use."
"This platform is...gorgeous."
"I'd love to have access to this."
Candidly—we were a little surprised. Our intent was to gain content delivery format feedback, not necessarily design. However, it reinforces how important visuals and aesthetics are to the content game.
We now have virtual conference content from 20+ conferences—including ASCO, AAD, ADA and many others that you can provide to your HCPs immediately. This trusted, valuable, globally deployable and completely licensed content is available now. On top of that, we have a modern, beautiful, easy to use tech platform that is icing on the cake—and clearly important to the user!
Have Questions? Need Hard Proof of Success?
Check out this FAQ Video and Pharma Case Study to get all the details.
Experience for Yourself
Have a Free 7-Day ASCO 2019 Trial on us—so you can experience the virtual conference the same way your customers will, with over 1000 pages of digital lectures, slides and posters.
And when you're ready to chat, give us a call—we will gladly be your sounding board and further share how EvermedTV will engage HCPs quickly and virtually.